Easy to miss Non-Political News New you may have missed.
Things are happening in the cryptocurrency world and 3D Printing is making SciFi a reality.
---
Cryptocurrency is slowly entering the mainstream arenas..
If you are old enough or watch the old scifi movies, this was a 'futuristic' thing...
AN INNOVATIVE Chinese sex robot company is scanning full people to create 3D printed cyborgs replicas "developed from a real human".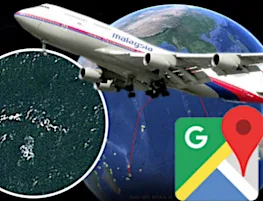 A NEW report into the disappearance of Malaysia Airlines flight MH370 will finally be released this month – and it will reveal everything.
A site I just discovered is all about history of different ages..
Now here's a thought..