Eight Companies have prototypes of Border Walls for U.S. – Mexican border. 
Trump tests eight 30ft high border walls    
---
   Published on Dec 11, 2017
---
.

Eight prototypes are being examined in San Diego as the US President looks to introduce one of his key campaign promises.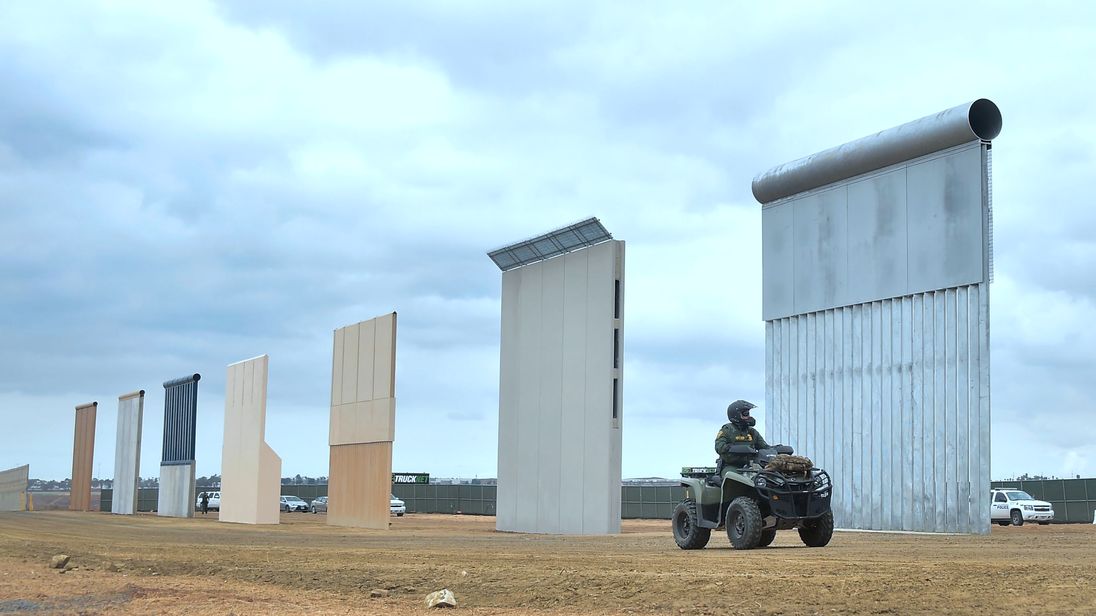 By Greg Milam, US Correspondent
They stand like surreal monuments in the California scrubland: prototypes of Donald Trump's proposed "big, beautiful" border wall between the US and Mexico.
The eight 30ft high slabs are the first tangible part of the controversial project that the US President says will help solve America's immigration problems.
Eight construction companies were given the chance to produce their example of a wall that would work.
Officials from Customs and Border Protection (CBP) are now testing those offerings.
The wall was one of Mr Trump's dominant campaign promises but few believe building it along 2,000 miles of border is realistic or feasible.
However, the CBP, which would have responsibility for the wall, says its existence sends a psychological message.
"The attention that these prototypes have brought to a worldwide audience has given us the ability to send the message," said CBP division chief Mario Villarreal.
---